Chrysler announced on June 7, 2010 that they were recalling about 288,000 Jeep Wranglers for "potential" brake issues. According to the recall announcement, the front inner fender liners on the Jeep Wrangler can rub against the brake fluid tubes and cause leaks. The leaks can cause a partial loss of braking power according to the National Highway Traffic Safety Administration (but no accidents or injuries have currently resulted from this issue, says Chrysler).
Is your Jeep affected by the recall?
According to the announcement, the Jeep Wranglers affected are 2006 – 2010 model years (made May 15, 2006 through Aug. 9, 2009). I've haven't seen any details about specific models of Wranglers (e.g. Rubicon, Unlimited, etc.), so I'd assume that all are affected equally. However, if you'd like to confirm recall information for your specific vehicle you can try Jeep's vehicle recall lookup tool or you can contact Jeep directly to inquire about your vehicle's recall status.
Total Tangent…..
Am I the only one that thinks of the old TV show CHiPs whenever I see recalls for brake failure or sticking gas pedals? I envision a runaway Jeep being chased down by Ponch & John while a chicken truck careens into an overloaded watermelon truck…scattering debris all over the highway. Of course nobody gets hurt though…which is nice. I digress.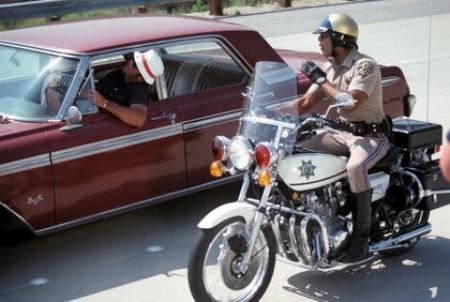 If you're under 30 I apologize for that tangent, it's probably completely irrelevant to you. Move along, nothing to see here.