So, I know there's been a lot of Jeepers (myself included) holding their breath for a long time for a Jeep pickup. Could 2017 finally be the year the Jeep stops teasing us and actually delivers? According to Jeep's global chief, Mike Manley, the answer is yes. Manley confirmed to The Detroit News that Jeep will produce a pickup that's based on the next generation Wrangler platform (currently expected in 2017). Fiat Chrysler CEO Sergio Marchionne also confirmed that the new Jeep pickup will be produced alongside the Wrangler in their Toledo, Ohio facility.
I haven't seen any info on specs yet, so who knows what we'll actually get when this thing ultimately rolls off the line. If this whole story sounds familiar to you, well it should. Jeep has teased the idea of a pickup a couple of times. In 2012, they showed off the Jeep J12 pickup concept (pictured below).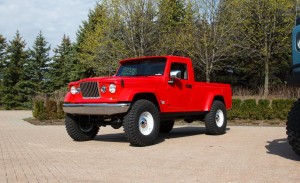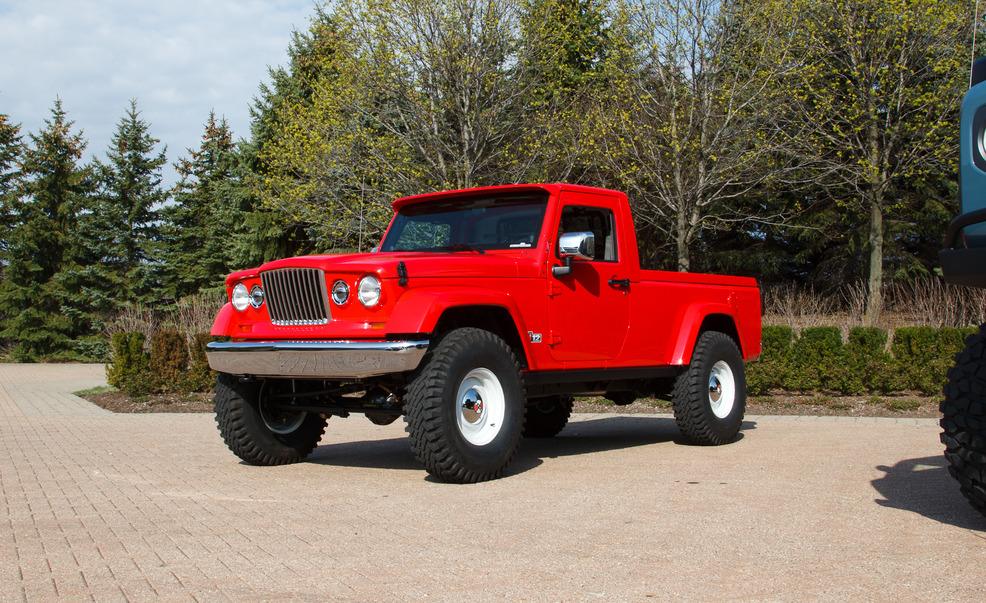 Jeep J12 Pickup Concept
In 2015, Jeep again teased a pickup with the release of the Jeep Gladiator pickup concept. According to Jeep, the Gladiator would feature an open-air canvas top, a side-mounted spare tire, stowaway rear seat cushion, and "an extendable bed that can stretch from 5′ 8″ to 6′ 8″ to 8′ 11″ in mere seconds."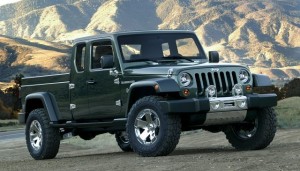 Jeep Gladiator pickup
My favorite Jeep pickup so far, though, has to be the "original" TJ-based Brute from AEV. Yeah, maybe I'm a bit biased because I own a 98 TJ, but to me the Brute is the best looking of the bunch.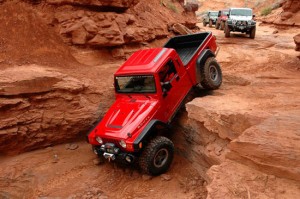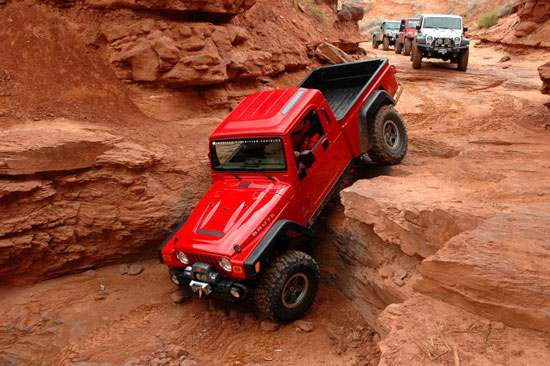 AEV Brute – Original TJ Platform
For you JK fans, AEV also has a Brute double cab option for ya.
So, what do you think…will 2017 finally be the year of the Jeep pickup? And will you buy one? I'll definitely be watching closely, but it's going to take a pretty awesome vehicle to pry my TJ and Toyota Tacoma (my current drivers) from my hands. Don't think the wife will let me have all 3. Ha!