Recently at the Geneva Auto Show, Jeep introduced the all-new 2015 Jeep Renegade which is the first entry from Jeep into the small SUV segment (i.e. "compact crossover" segment). To put the small SUV class in perspective, the new Renegade will compete with the likes of the Nissan Juke and Kia Soul. The vehicle will take some cues from previous iconic Jeep vehicles like the Wrangler and the Grand Cherokee, but it appears to be more focused on the non-offroading, broader consumer market. However, there will be a "trail rated" model available if you want to get offroad, but I wouldn't expect to conquer Rubicon Trail with it anytime soon.
Preliminary reports on the Jeep Renegade indicate that it'll be offered in a wide variety of trims to support a global audience. Unfortunately, in the U.S. it looks like we're going to get shafted on a diesel option once again. Apparently, there will be two diesel options, but neither will ship to the U.S. Engines available in the U.S. include the Fiat 1.4L turbo four cylinder (160 HP, 184 lb feet of torque) and the 2.4L Tigershark four cylinder (184 HP, 177 lb feet of torque). The 1.4L engine is essentially taken from the Fiat 500L and the 2.4L option is from the Dodge Dart & Chrysler 200 side of the family.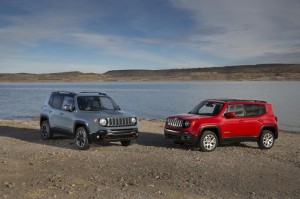 Your mother's Jeep Renegade?
For those looking for a Renegade that kinda, sorta, maybe (not really) resembles it's older brother (the Wrangler), there will be a trim option dubbed the "Trailhawk." The Jeep Renegade Trailhawk 4×4 model come equipped with 4-wheel drive (obviously), front & rear tow hooks (which you'll likely need if you do anything beyond mild wheeling), skid plates, and a 20:1 crawl ratio (not bad).
So, in summary, the Jeep Renegade looks like it's essentially going to be a beefed up Fiat 500X, with a 7-slot grille, some t-tops (cue Miami Vice music for anyone born before 1980), and optional 4-wheel drive. It's not the image that pops into my head when I hear the phrase "Jeep Renegade," but to each his own. I understand that not everyone into a bumpy ride, crappy gas mileage, and wheelin (that's what Wranglers are for, right?). It's an interesting new direction for the Jeep brand and hopefully it pays off for them.
What do you think? Will you buy one?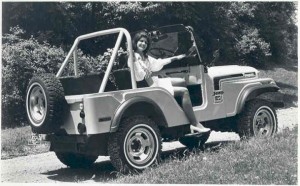 Your father's Jeep Renegade